Manna for Missionaries has partnered with Sailors Helping to provide needed supplies to islands affected by Hurricane Irma. Our 1st trip was a success. With supplies loaded on to "Manna" and a handful of capable crew we headed out for the BVI and USVI. First stop, Jost Van Dyke to drop off much needed water and food. 2nd stop Nannie Cay to drop off a generator and also needed water and food. Next stop Coral Bay to drop off 2 volunteers and on to Yacht Haven Grande to drop off a VHF radio and check on status of St Thomas.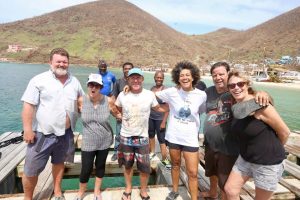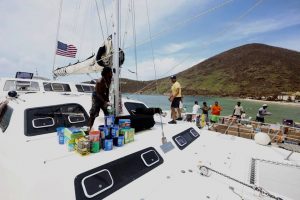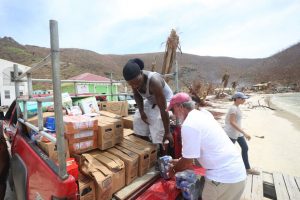 Manna for Missionaries also partners with other organizations to provide humanitarian aid and support. Some organizations include Good Samaritan Foundation of Haiti, Islander Evangelistic Ministries, and Bel-Air Children's Home of Grenada.
In 2014, 2015, 2016 we partnered with Good Samaritan Foundation of Haiti to deliver needed supplies to Ile a Vache, Haiti and work in the community. We had a generous donation to Manna for Missionaries that helped Islander Evangelistic Ministries to finish putting a roof on the church in the village of Sou Lettre.
We also collect donations from other sources to deliver to other parts of the Caribbean. Manna delivered needed supplies to Bel-Air Children's Home in Grenada in 2016 and the mission crew installed the new shades they donated to the home.