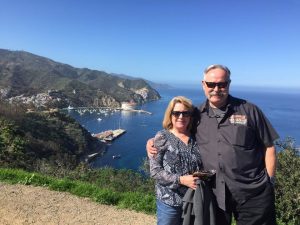 Brian Donnachie is married to Connie and has 2 children. Brian retired from the transportation industry and he and Connie are currently travelling through the states in their RV. He is a member of Stonewater Church in Granbury, Texas. Brian has been a board member for Manna for Missionaries since it was founded in 2014. He is also an active volunteer for Habitat for Humanity and has helped build several homes throughout the years.
Dan and Regina Riemondi have been married for 46 years with 3 children and 5 grandchildren. They are currently members of Stonewater Church of Granbury, Texas. Dan is a former USAF pilot and a retired Delta Airlines pilot and Regina was formerly a travel agent who is now a homemaker and volunteer. Both have worked with Habitat for Humanity and Regina is currently a Habitat Board Member and chairs the family selection committee. Both have done mission work in places such as Colorado, Kenya, Haiti and Grenada. Regina loves working with youth as a support group facilitator and at retreats. Both feel it is important to give back locally and internationally and hope to combine all our skills to serve those who choose full time mission work.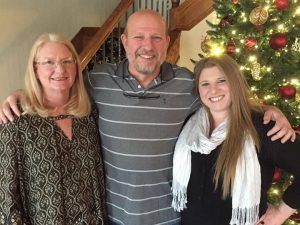 Robin and Wayne Goller have been married for twenty years and are members of Stonewater church where they met Emily and Wayne Keese. Wayne grew up a missionary kid while his Dad worked for Wycliffe for most of his life.He knows the sacrifices that missionary family's make to serve the Lord. He and his family would not have been able to afford vacations had it not been for Wycliffe supporters that opened up their home to their family while traveling. That's why when they heard about Manna for Missionaries, they were "on board" from the start.