Rachel and Mety- Eldoret Kenya December 2014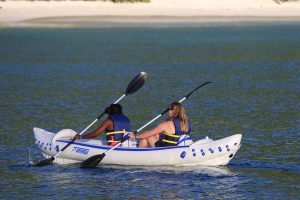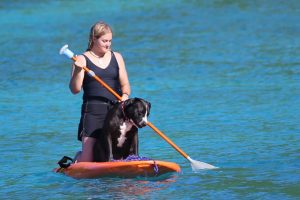 I met Emily Keese in 2011 in Kenya, she came with a medical team to volunteer on a medical clinic in one of the slums in Eldoret, Kenya. A year later she invited me for a holiday on Manna! It was an exclusive holiday for me!!! The Manna Ministries paid all our travel expenses and hosted us free! What a great heart of hospitality that Emily and Wayne have! They made me forget I was thousands of miles away from home! We visited different islands, which was awesome! I went snorkelling and saw amazing fishes that I still can't comprehend, God's works are unimaginable!
Being my first time to travel outside Kenya and Africa, its was a special trip for me, a great honour and God favoured opportunity, that I will treasure forever!
The food was amazing, The locals were great! I got to participate in a " chauffeur blowing" competition and came second! Rides on a dingy was exciting! I came back refreshed and whole! I can't wait to go on another trip with Manna!
Thanks Emily and Wayne for giving me a chance to ride on Manna!!!
Mety
I had an amazing trip on Manna! When I was invited for an expense-paid vacation sailing on Manna, it seemed too good to be true. When we actually arrived in the British Virgin Islands and were welcomed on board as its first missionary guests, we felt completely spoiled! The food was incredible, and Emily and Wayne took care of us so well! From snorkeling to paddle boarding to swimming and hiking we were kept continually entertained, including learning to drive the dinghy! There was also plenty of lounging around in the sun! It was truly a dream vacation. We would have never been able to afford a holiday like that, and I can only imagine the impact that this ministry will have around the world as other missionaries return to their work as refreshed and renewed as we were. Emily and Wayne, you are amazing people with huge hearts and I am so blessed to know you! Thank you for blessing us with such a trip, it was unforgettable! May God bless you forever!
Love,
Rachel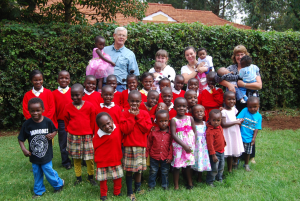 Leister Family – Eldoret, Kenya April 2015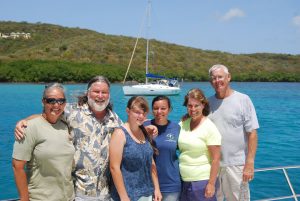 Wayne and Emily,
We had such a fantastic time with you two and George on Manna. What a blessing this trip has been for the four of us. We will be praying for you on all that God has on His mind for you to join with Him on your great adventures. Thank you with all our hearts! "Fun-Food-Fellowship" "Laughter and friends this is always one of God's greatest gifts"
Horace and Phyllis
Thank you Wayne and Emily so much. This was the best week I have ever had. The food will always be in my memory forever!! (So will those two killer waves) It was so much fun getting to know you more. I think you guys are awesome. I cant wait till the next time I get to see you all again!
God Bless
Dannon
Thank you so much for everything! The whole trip was great!
Troyanna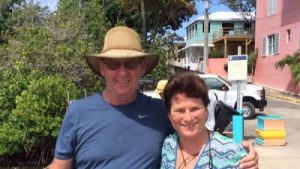 Linda and Dave- Eldoret Kenya May 2016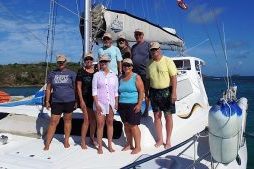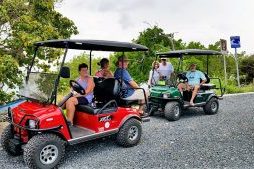 Wayne, Emily and George,
What an amazing week, so many wonderful memories, great sailing to awesome beaches, snorkeling and diving. Loved all the toys, card games and fantastic food!! You guys are wonderful hosts. God Bless you both!
Linda and Dave
Lisa from Bel-Air Children's Home Grenada
July 2016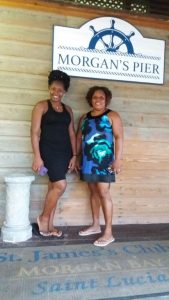 Dear Ms. Regina, Ms. Emily and Mr. Wayne,
How are you all? I am back home safely after the enjoyable vacation to St. Lucia. I have to say thank you again as it was the most memorable time of my life and I sincerely appreciate it.
The resort was perfect, lots to do, friendly efficient staff and you chose the perfect package which ensured that our vacation was hassle free. My daughter sends her thanks as well, she enjoyed the water sports and the pool very much. The spa treatment was good, the lady said it was well needed as she pointed out how knotted my muscles were and recommended that I try to have a massage done once per month to get my body back to how it should be to avoid health issues in the future.
Please extend my heartfelt thanks to all who made the vacation possible. I return to work on August 21 and can assure you I feel refreshed and rejuvenated because of the trip.
God's blessings on you all and I look forward to seeing you in Grenada again soon.
Best wishes from my daughter and I,
Lisa
Seeds of Hope
February 2018