Manna for Missionaries provides sabbaticals for missionaries serving in the field. Those who serve need time to rejuvenate so they can continue serving around the world. First, a missionary can be nominated by anyone. Once nominated, an email will be sent to the missionary from a volunteer staff member of Manna for Missionaries letting them know of the nomination. The missionary application should then be filled out and emailed in to the provided email. The missionaries are then evaluated by the board of directors based on application, areas served and amount of time without a sabbatical. The board of directors will rate the missionaries and choose those with the most need. Once chosen, an email will be sent to the missionary, the logistics will be finalized and a sabbatical will be planned to suit their needs.
Our first missionary group spent Christmas 2014 on Manna in BVI. Rachel has been serving in Kenya for 3 years with Open Arms International . Mety is a Kenyan citizen who has been working for Open Arms International in charge of volunteers coming to serve.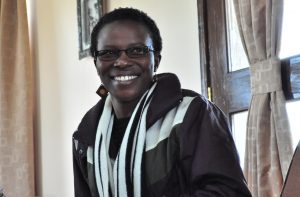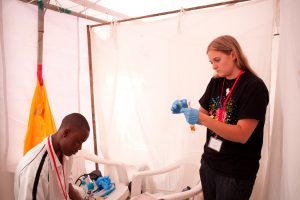 In April of 2015, our second group of missionaries were Horace and Phyllis Leister and their 2 teenage daugters Troy Anna and Dannon. They spent their time on Manna in Puerto Rico area. This family has been serving selflessly in Kenya since 2007.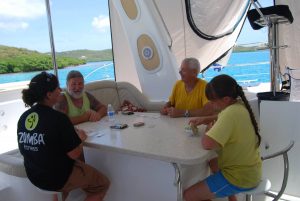 In May of 2016, our dear friends and missionaries Dave Munsie and Linda Rodman from UK/Kenya arrived in St John USVI. We along with other friends cruised the USVI area and Spanish Virgin Islands.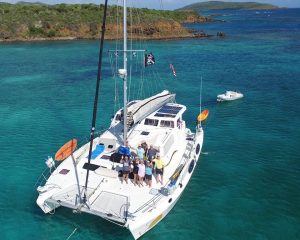 In July 2017, we sent Lisa Charles who works for BelAir Children's Home in Grenada on a week long land sabbatical with her daughter. It was a well deserved break for Lisa.
In February 2018, we hosted 8 missionaries from Seeds of Hope out of Costa Rica on Manna. We toured the British Virgin Islands for their needed sabbatical.